a3 audi s3 replica hatchback
Audi a3/s3 replica/conversion black edition quattro

audi a3 s3 conversion hpi clear 2...0tfsi quattro all genuine s3 parts full conversion inside out s3 exterior s3 interior s3 brakes s3 sills s3 steering s3 dials s3 sat nav any questions feel free to ask...
audi a3 s line 138 tdi silver sportback s3 replica px
0 tdi sportback 140 bhp s3 replica audi rns sat/nav gloss finsih 18" rotor alloys s3 flat bottom steering wheel alluminium roof rails privacy glass previous v-car for more info please call " 5 doors...
Audi a3 s3 replica 18" dynamics mods £899 bargain

Mot and taxed power steering leather s3 replica s3 bumpers s3 seats leather recaro's privacy glass fast car dump valve k and n filter electric mirrors electric window's in car cd cd player changer max...
Audi a3 2.0 tdi dsg automatic s3 replica

audi a3 s3 replica 2...0 tdi automatic with paddle shift! full s3 body kit rotor alloys paddle shift rs3 interior stage 1 remap decat exhaust part service history fly wheel has started knocking still drives...
Audi a3 2.0l sportback, black edition, s line, s3 replica

" fsh, hpi clear, folder full of receipts, sat-nav, drl bi-xenon lights, s3 rotor alloy wheels & much more! " 5 doors, black color, audi a3...
Audi a3 sline s3 front end replica

5 doors, 61 white color, audi a3...
Audi s3 a3 replica tfsi

" excellent condition inside out " 5 doors, red color, manual transmission, audi a3...
Audi a3 black edition sportback s3 replica top spec

s3 replica, original sportback 2...0 tdi black edition 140 bhp remapped to 180 bhp, full service history, bi xenon headlights with drl's, leather arm rest, bose sound system 90k miles, satnav, 19" genuine...
Audi a3 sport 1.6 *s3 replica*

Black audi a4 replica, disel, radio/cd, mot, tax, partial service history, bluetooth, god condition, looking for quick sale, first to see will buy...year mileage miles fuel type diesel engine size cc...
Audi s3 replica conversion dsg stronic paddle shift

Full audi s3 replica full audi s3 bodykit - front bumper, side skirts, rear bumper, roof spoiler...audi s3 wheels audi navigation plus sat nav cat back rs exhaust privacy glass leather interior aux input...
Audi s3 saloon s tronic rs3 replica

4 doors, black color, semi-automatic transmission, audi s3...
Audi a3 2.0fsi s3 replica.

18" s3 alloy wheels...audi black honeycomb grille...full respray in audi se-pang blue...recently had a recall on all 4 coils so they are genuine audi coils, new egr valve also has new spark plugs...
Did not find what you're looking for? Try again
We have mobile version!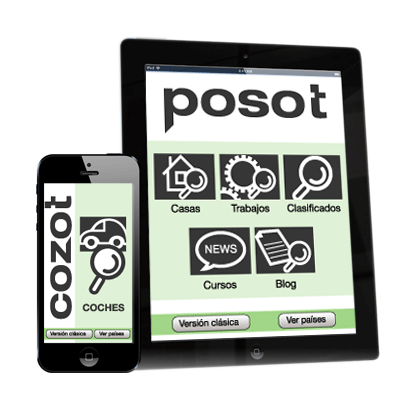 Now you can browse comfortably cars.cozot.co.uk
Related Searches